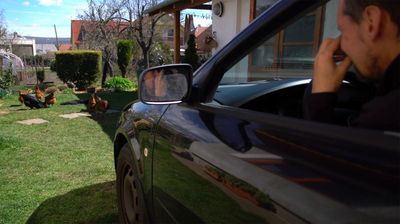 ±90
±90
Director(s): Marek Kuboš
SK
91 min.
2022
| | |
| --- | --- |
| Categories | documentary |
| Age rating | 12+ |
| Languages | Slovak (orig.) |
| Subtitles | english |
| Black and white / colour | color and black&white |
In his latest work, documentary filmmaker Marek Kuboš has focused on the reflection of the Slovak documentary scene. He has divided the creators into three generations: his own (the 1990s), the previous one (before the 1990s), and the upcoming one (after the 1990s). He invites them into his car, where he discusses their passion for filmmaking, the technical and economic challenges, and asks about the ethical boundaries and the future of documentary. The core is made up of the successful generation that came of age in the 1990s: Milan Balog, Peter Kerekes, Robo Kirchhoff, Marek Kuboš, Juraj Lehotský, Marko Škop, Zuza Piussi, Jaro Vojtek, and Marek Kuboš. The director conducts interviews with their predecessors as well – Dušan Hanák, Mário Homolko, Ľubo Štecko, Alexander Strelinger, Mišo Suchý, Martin Šulík, Dušan Trančík – that are intercut with their work placed in a broader cultural and political context.
Projection of ±90 at Art Film Fest 2023
| | | | |
| --- | --- | --- | --- |
| | | | Film was already screened |