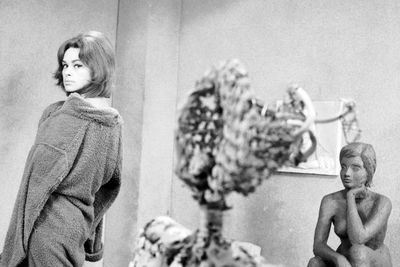 Seven Days Every Week
Každý týždeň sedem dní
Director(s): Eduard Grečner
CS
90 min.
1964
| | |
| --- | --- |
| Categories | fiction |
| Age rating | 15+ |
| Languages | Slovak (orig.) |
| Subtitles | English |
| Black and white / colour | black & white |
The dominant motif of Grečner's feature debut is the ever-present threat of an atomic apocalypse, which constantly evokes feelings of uncertainty, anxiety, and fear. In Seven Days Every Week, this threat is not linked to a specific war conflict, yet it becomes the everyday backdrop in the story of two university students, Tur and Andrei. Each of them feels atomic anxiety in diverse ways and for different reasons. Turo perceives it as an astronomy student, while Andrei, a sculpture student, is unable to complete his memorial to the Hiroshima tragedy. The internally experienced anxiety interferes with both of their relationships with others and especially with their loved ones. In terms of formal treatment, from the very first shots, Grečner succeeds in suggestively evoking the paradox of young people's lives of alienation and fear of the end.

Martin Kaňuch
Projection of Seven Days Every Week at Art Film Fest 2023
60 Years of the Slovak Film Institute
| | | | |
| --- | --- | --- | --- |
| | | | Film was already screened |